Deathflood: Dungeon of Doom (C64)
Hidden deep in the mountains, the abandoned stronghold rises before you. It once belong to an evil necromancer, who died during a dark ritual. You've heard of tales about incredible riches, but no one has told you about the vicious trap to repel intruders. Will the Deathflood swallow you up or can you escape with enough loot to change your fate?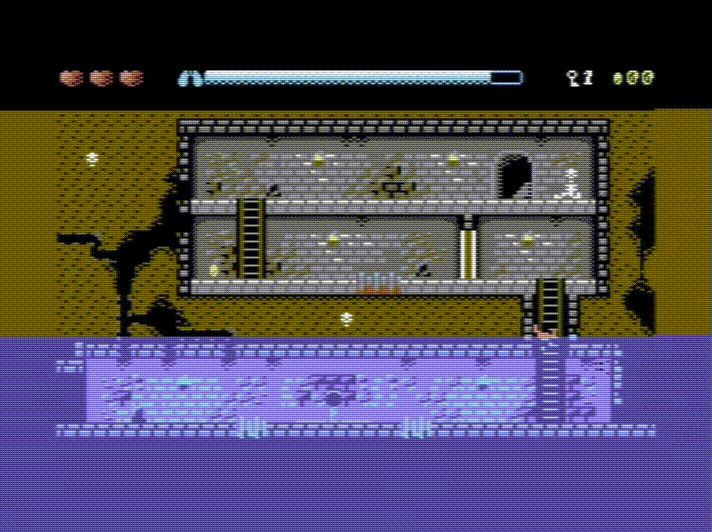 Welcome to Deathflood - Dungeon of Doom. In this game you are locked deep down in a dark dungeon full of evil creatures, traps and a constantly rising flood. Your main goal is quite simple: To escape this hostile place...alive. At second glance, your quest might not as easy as expected. There are additionals objectives, hidden secrets, some nasty pitfalls and several choices to make.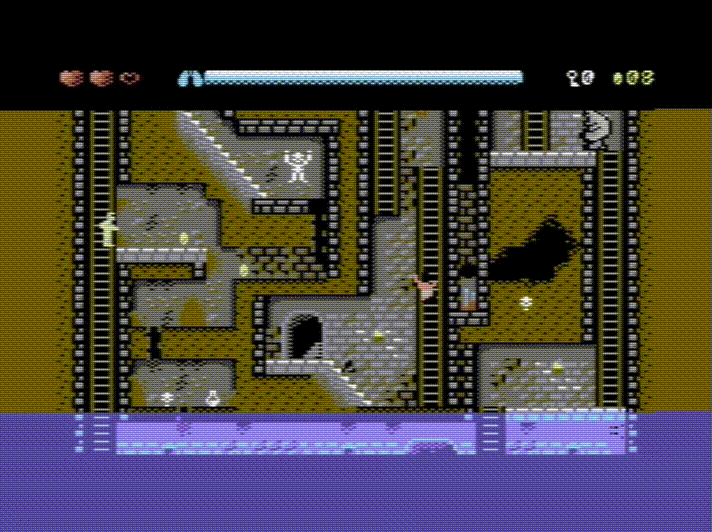 System Requirements:
This game was created for the Commodore 64. If you're playing on real hardware, you'll need a 1541/1541 II drive and a joystick.
The game can also be played in a C64 emulator like Vice. There you can play the game with many different controllers or a keyboard.
Features:
Three worlds with unique graphics, foes, gameplay and soundtracks
19 very individual levels, most with several paths to finish
Choose between two heroes with different strenghts
Multiple game goals and game endings
PAL/NTSC support
Protopad support
You can download a digital version (C64 disk image) of the game and the manual here for free (see downloads below).
poly.play is publishing a boxed version of the game. The box includes a printed manual and a lot of other extras. There are three versions available:
5 1/4 " Disk
Cartridge
3,5" Disk
For details and (pre)order visit: https://www.polyplay.xyz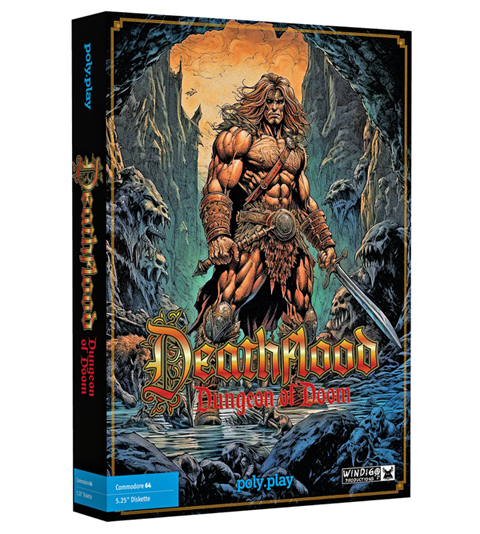 For some extra information about the game and upcoming projects visit our site: https://www.windigo-design.de/wp_projects.html

Download